First, my early V-day present...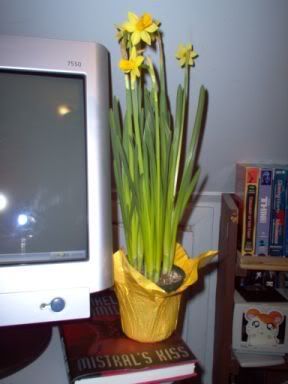 Yes Krystal, that is my book under my plant. And yes, I am reading it. Really. When I'm not, you know, wrestling four or five knitting needles at one time. Usually while cooking. Although I knitted a sock while cooking tonight. Pictures, of course: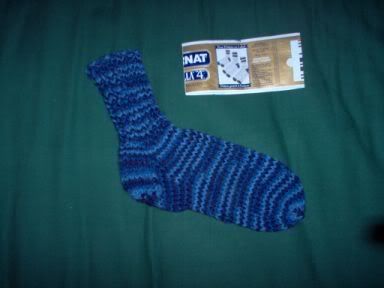 That's one sock of two for my mom, with the pattern above it. It's lonely right now because I have to wait to buy more yarn to knit the second one. I may not wait. Depends on how long it takes me to knit these: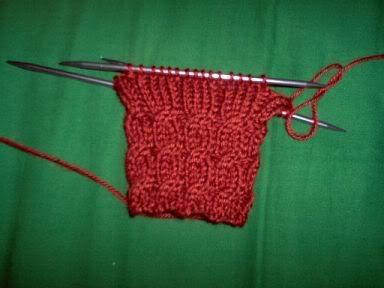 These being "
Fetching
" from knitty. Originally I was working on something for Krystal and then I kind of got lost. lol No, really, I got pissed off at what I was working on for her and decided to knit myself something to inspire me to figure out the "secret project" that I want to make for her.
In other "FO" news, I made Dylan something this weekend.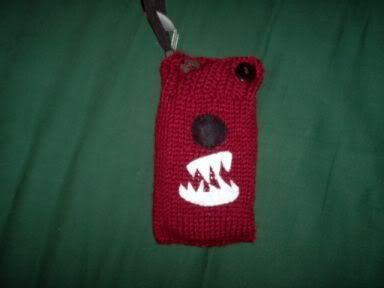 Meet the PSP eating monster (otherwise known as the "lets knit Dylan something for the psp because I need practice knitting something on dpns" project).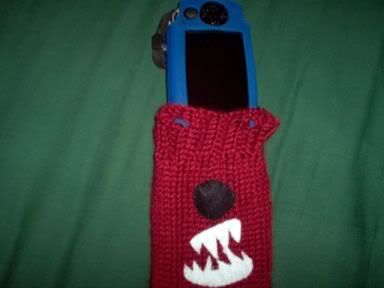 And there he is, spilling his brains. Notice how his eyes disappear when you open up his head?? Ok, I'm weird. I'm done. Before the weirdness continues... Oh someone make me shut up! *cracks up*